DCX Full Rack System Bundle
DCX Immersion Mining Rack System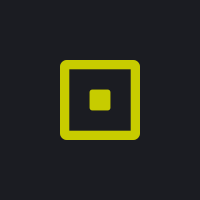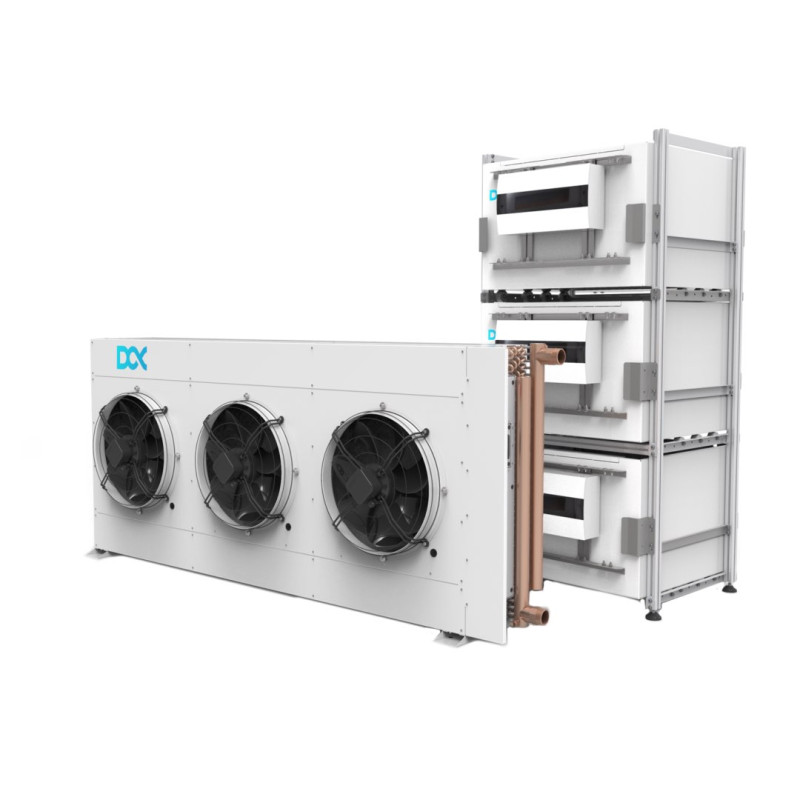 Product Details
Company Profile
Reviews (0)
Overview
This bundle is for 24x S19 Antminers or 36x Whatsminers, with 120kW heat transfer performance and all needed accessories.
DCX produces a complete immersion mining solution. A space-saving (1 sq. meter) rack system consisting of:
3 steel immersion mining enclosures with built-in circulation pump and heat exchanger,
Steel rack frame with maintenance platform
660l of the Thermasafe R: dielectric engineered fluid,
Immersion optimized 120kW dry cooler with adaptive fan control
Hydraulic manifold with smart circulation pump.
Hydraulic fittings, industrial tubing, sensors, and all needed accessories are packed on one single pallet (~1200kg | 240x130x150cm) and delivered door to door with sea or air shipment.
DCX Immersion Mining Rack System removes up to 120kW of heat from miners, even on the hot summer days (35C/95F) outside. Enclosures hold 24x S19 Antminer or 36x Whatsminer M3x and the nominal heat transfer capacity of the individual enclosure is rated at 40kW.
The dielectric fluid is a one-time purchase - it does not evaporate also non-toxic and has no smell. It circulates in a closed loop, and the whole solution works for years without specific maintenance, protecting your miners from heat, vibration, humidity, dust, and insects, giving you the possibility to overclock your miners to maximum performance. Also, you are protected from constant noise, air handling effort, and all troubles related to the mining operation. The immersion rack system is a building block for bigger solutions, so it may be upgraded to a scale-out solution.
An important element of the system is a new 120kW Immersion optimized dry cooler. 120kW unit is a universal (vertical or tabletop) platform with dimensions of 240 x 100 x 50 cm. Over 250 square meters of heat exchange area. Three standard 55-65 dB 500mm fans provide 120kW of heat transfer in 35C/95F ambient and over 150kW of heat transfer for an average 25C/77F air temperature. Equipped with an adaptive fan controller, those systems constantly adapt the speed and performance to the ambient temperature.
Note: Shipment is not included!
The bundle consists of the following products:
3 x DCX Immersion Mining Enclosure
DCX Immersion Mining Enclosure with hydraulic fittings, 88 lpm continuous duty pump (270W | 40dB) and 50 brazed plates heat exchanger for dual loop systems or to connect to home/facility heating or cooling loop. Efficiency: 40kW of heat transfer with 40C inlet and 60-65C outlet.
30 x 22 L ThermaSafe R™ Fluid
22 l container of ThermaSafe R™ High-Performance Dielectric Heat Transfer Fluid. Fully synthetic, 5 cSt, flash point: 160C. No tint, no aroma, non-toxic, non-allergenic, long-life, eco-friendly, crystal clear, and safe. Designed specifically for electronics cooling, compatible with ASIC, GPUs, servers, and electronics equipment.
3 x Enclosure Power distribution switchgear box
3000-4000W switchgear box for 12 miners. Contains: 12 x overcurrent protection, circuit breaker, cable fittings, terminal blocks, cabling. Legrand components.
1 x Single Rack Frame
Single Rack frame to hold 3 Immersion Enclosures and additional components
1 x Rack Maintenance Platform
Rack maintenance platform for the service of bottom and middle enclosure in rack system. One per multiple racks in one location.
1 x Dry Cooler Loop Filling Assembly (manual pump)
Pressure pump with manometer and all required fittings to perform easy filling and maintenance of primary (Dry Cooler) loop. Allows to fill the connection between enclosures and the Dry Cooler with demineralized water or water/glycol mixtures.
1 x Vertical Rack Manifold (1 or 2 racks)
Rack Manifold - scale out rack manifold with 6 in/out ports with valves and manometer / termomanometer for both supply and return. Mounted on the Immersion Rack frame and optionally equipped with balancing valve. Standard component for scale out installations, used to connect 2 nearby racks to the primary loop.
1 x 120kW SMART rack pumping station (1-2 racks)
A complete rack pump group for 1 or 2 racks. SMART Wilo Yonos MAXO 30/0,5-12 PN10 pump with 11,7 m³/h (195 lpm) power and 12m lifting height; 2" hydraulic fittings; mounting plate.
1 x 120 kW facility tubing & accessories
Set of complementary accessories and tubing for the local facility connection between the rack system and 120 kW Dry Cooler. 20m of delivery hose (10m distance, more available if needed) with steel spiral reinforcement, designed for hot water mixed with antifreeze fluids. Used for cooling and heating systems, pumps in engines and machines. It is resistant to negative pressure. Inner layer resistant to heat and cooling liquids. External layer resistant to heat and aging. Rubber compound according to DIN 73411: 79. Inner layer: black EPDM rubber. Reinforcement: synthetic cord, steel helix. Outer layer: black EPDM rubber. Working pressure: from 2 bar to 4 bar, depending on the hose diameter. Working temperature: from -40 ° C to + 120 ° C. All required AISI 316 steel 2" hydraulic fittings and connections required to connect Dry cooler to Pump Station.
1 x 120 kW Immersion Optimized Dry Cooler
120 kW Dry Cooler system for the Immersion Rack. Table-top or side mounted platform with dimensions of 2.4 x 1.1 x 0.5m. Over 252 square meters of heat exchange area. Three 62 dB(10m) 500mm (962W) fans. Provides 120 kW of heat transfer in 35C ambient and over 150kW of heat transfer for average 20-25C air temperature. Included energy efficient adaptive fan controller with thermostat. Can be delivered with complementary 20M of DN50 2" tubing, concentrated corrosion inhibitors and biocides and installation services.
2 x 10 L Dielectric Solvent
Dielectric Solvent 10 l - both solvent and cleaner, to remove hydro carbonated heat transfer fluid from electronic components and accessories. Additionally, it can be used as a cleaning fluid to clean all immersion equipment: enclosures, tanks, hoses, pumps, etc from an oil-based fluid. Safe to use for rubber and plastic, and does not contain any hazardous substances. Does not require any special protection equipment during daily use. The solvent can be used for spray cleaning, or for immersion cleaning in dip tanks. After cleaning, any residue will evaporate and dry and spotless equipment can be used in a standard air-cooled manner.
100 x DCX universal fan emulator 4 pin
Universal 4 pin fan emulator for ASIC miners. Equipped with 16Mhz high speed MCU controller in DIP package with inteligent fan speed emulation 2320-7888 rpm. Fits 99% of ASIC miners and GPU cards using 4pin fan connector.
3 x S19 flow direction plates (4 pieces)
S19 flow direction plates (4 pieces)
Packaging & Delivery
Single package size:
240 x 130 x 150 mm
Single gross weight:
1.200.000 g
Hosting Facilities
Buy and host this miner in one of the following verified hosting facilities:
List your hosting facility
Want your own hosting facility listed here? Let MIGODI manage all customer relations while you take care of your facility.
Learn more!
Company Overview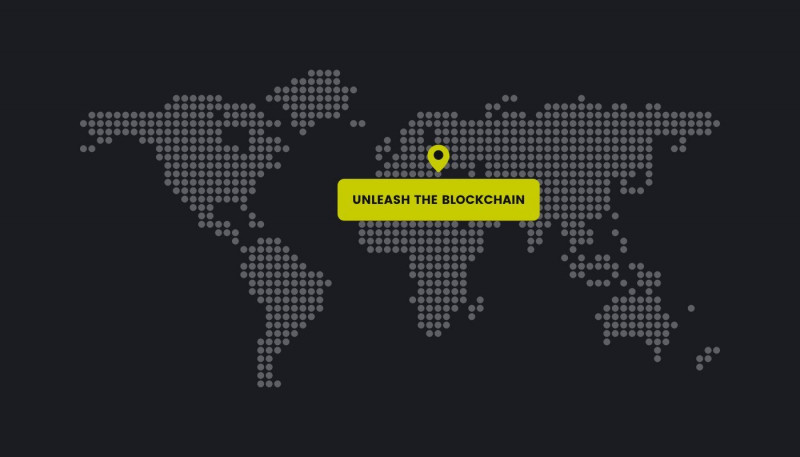 MIGODI is to support your business to benefit from digital currencies. We have leading expertise in the relevant field, and we offer companies and investors competence and solutions to understand and to benefit from digital currencies as well as new markets. Bitcoin is not only the digital version of gold. Digital blockchain based currencies provide us a fully new life in future with the replacement of the traditional finance system.
MIGODI operates several Bitcoin mining facilities located in the European Union that are situated in remote areas with a dedicated and affordable power supply. In each of these facilities we offer miner hosting services to our customers.
More Information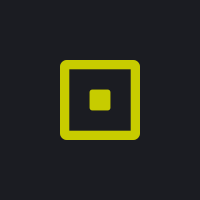 MIGODI
Verified Transactions
458
Protection
Message seller
View all products (81)